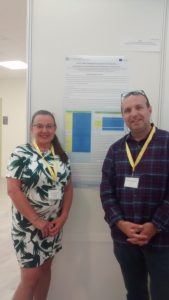 CSEDU 2019, the International Conference on Computer Supported Education, is a yearly meeting place for presenting and discussing new educational tools and environments, best practices and case studies on innovative technology-based learning strategies, and institutional policies on computer supported education including open and distance education.
Our Project VTT-Box presented in CSEDU2019 in Heraklion/Crete in Greece.
http://www.csedu.org/
Our poster presentation reached a lot of interest.